Secular-Based Curriculum Packages for Grades 1-12
Pearson K-12 Learning is now Savvas Learning Company!
NOTE: As Savvas rebrands all their publications, some may still have the Pearson logo, etc.
Subjects with curriculum kits include language arts, science, and social studies.
Offers structure and lesson plans for your homeschool teaching.
Savvas Learning Company courses are secular-based and non-religious.
Courses include imprints from Scott Foresman, Modern Curriculum Press, and Sing Spell Read & Write.
Complete courses include the necessary teacher's guide and student books—components vary with each kit.
Academically accepted and professionally written curriculum with a proven track record that covers necessary skills.
It's on sale all year at Lamp Post Homeschool!
LANGUAGE ARTS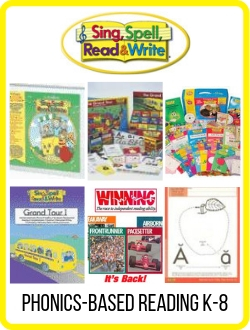 SING SPELL READ WRITE
Going Out of Print
No Kits~Some Components
Winning is available.
MATHEMATICS