Teach Homeschool K-2 with Calvert's Easy-to-Use Complete Kits
Calvert Publications' complete homeschool curriculum kits for Kindergarten, 1st, and 2nd grades are now available.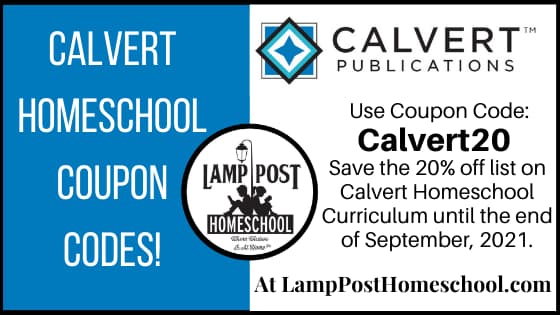 Each Calvert complete grade kit contains all the student books and teacher's guides for one year of lessons.
Separate kindergarten math and language arts subject kits are available.
Purchase individual subject kits in language arts, math, history/geography, and science when you don't need a complete grade kit.

Lamp Post Homeschool Store is a Certified Reseller of Alpha Omega Publications.
Calvert Publications Complete Grade Sets Kindergarten to 2nd Grade
Language Arts Complete Homeschool Kits~Calvert Publications
Math Complete Kits~Calvert Publications
History Complete Kits~Calvert Publications
Science Complete Kits~Calvert Publications
**The discount will be taken off the in the shopping cart after you apply the homeschool coupon code. Add in one time for discount on all Calvert curriculum in your shopping cart. Can not be combined with any other coupon codes and excludes items marked clearance.