Make Homeschooling Easier with Multi-Level Courses
Make it easier on yourself when you teach your children at home with multi-level homeschool courses. Save valuable teacher time and add to family bonding. Typically social studies and science are good subjects for teaching several students in different grades.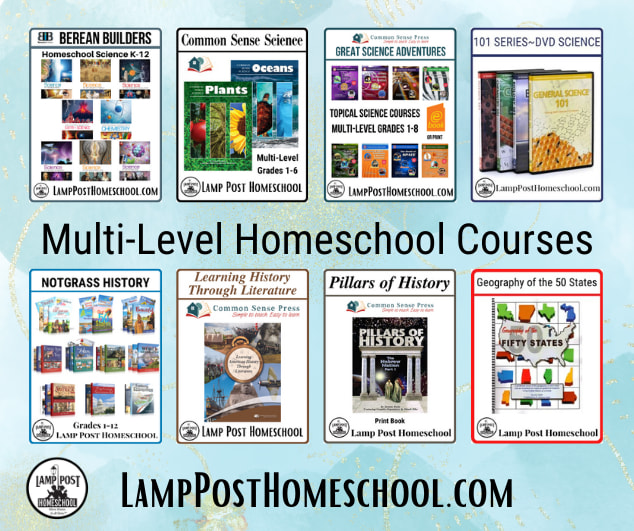 When we were homeschooling our children, we tried to combine courses with multilevel kits. For example, we used Great Science Adventures to teach different topics in science to all of our children in grades K-8. I had one teacher book to teach as many as six different students at a time. We also combined our Bible study for the entire family.
We used Spelling Power for spelling for all our students. Of course, each one was at a different spelling level, but the book and formatting was the same for everyone. Though I had to give the tests separately, all the children heard the spellings because we were at the same table!
Because some children were close in age and skill level, we could combine a couple of students into the same level of Learning Language Arts Through Literature. The funny thing was that the nearby younger students listened in and sometimes answered the questions correctly.
Reasons to Use Multi-Level Homeschool Courses
Teach several ages together in one course.
One teacher edition to rule them all, saving you valuable time. No juggling multiple teacher books.
Save time by combining your students in one program.
Science and social studies course are the easiest to multilevel.
If your students are in different but close grades, you might use the same course for both students.
Helps children to bond with each other.
Multilevel homeschool curriculum is usually less expensive that a full blown grade level course for each child.
Multi-Level Science Courses
Multi-Level Social Studies Courses
Multi-Level Homeschool Electives
Helpful Articles for Homeschooling