Find Information about Homeschooling and State Laws
On this page, you'll find helpful links to information about homeschooling in general and laws for most of the states.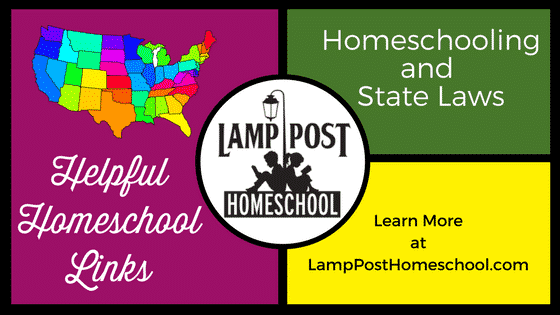 National Homeschooling Links
Join the Homeschool Legal Defense Association today—Keeping homeschooling legal in all 50 states.

This ministry that helps Christian parents research homeschooling. Also, if you have a homeschool support group, you might want to visit this site to start a local outreach to those who are considering homeschooling.
The mission of Considering Homeschooling includes providing inspiration and encouragement to Christians considering homeschooling; promoting Biblical home education; reporting accurate statistics and outcomes of home education; helping to raise a generation of strong Christian leaders through Christian Biblical Teachings.
About Homeschooling in Your State
If you would like us to list your state organization on this page, please contact us!
Alabama
Alaska
Arizona
Arkansas
California
Colorado
Connecticut
Delaware
Florida
Georgia
Hawaii
Idaho
Illinois
Indiana
Iowa
Kansas
Kentucky
Louisiana
Maine
Maryland
Massachusetts
Michigan
Minnesota
Mississippi
Missouri
Montana
Nebraska
Nevada
New Hampshire
New Jersey
New Mexico
New York
North Carolina
North Dakota
Ohio
Oklahoma
Oregon
Pennsylvania Links
Rhode Island
South Carolina
South Dakota
Tennessee
Texas
Utah
Vermont
Virginia Links
Washington
West Virginia
Wisconsin
Wyoming
Pennsylvania Homeschool Diploma Programs
For those of you who live in Pennsylvania, there is the option to obtain a state-recognized high school diploma through one of the following groups. Most states don't have this opportunity, and it is not a requirement to get into most colleges. Personally, we give our diplomas and keep transcripts ourselves. All our homeschool graduates who applied were accepted into colleges without a state-recognized diploma—except our last child who graduated after the new PA law went into effect. In addition to the one we give, he has the official Pennsylvania diploma that is signed by our evaluator.
When would I recommend that you get into one of these programs? Well, if your student is not going to college, I think it would be wise to do this as a backup for documentation or if you aren't too keen on the idea of making a high school transcript and keeping those records. Also, if your student is joining the military after high school, then it is good. If your student is applying to a college or technical school that doesn't recognize homeschooling, then the diploma programs would be good. They can't argue with a state-recognized diploma. You need to research the possibilities and see what is best for your student.
That disclaimer aside, here are the links:
North Central Pennsylvania Links