Satisfy Your California State History Requirements With These Courses
Satisfy your state history requirements with California State History From a Christian Perspective.
My California State History Funbook adds activities for younger children. Switched-On Schoolhouse State History is also available if you want to study more than one state.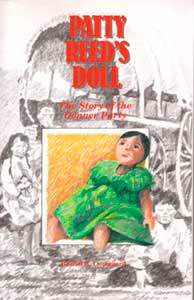 Books About California
Check out these links for more information on Homeschooling in California
Resources for Studying California History
California Museum Resources Page Offers a variety of interactive and engaging learning experiences and educational programs to help your homeschooler study CA state history. Aligns with the California State Board of Education Content Standards for history and social science.
Books About California
Blue Willow
Blue Willow
ISBN-13: 9780140309249
"A little girl, who wants most of all to have a real home and to go to a regular school, hopes that the valley her family has come to, which so resembles the pattern on her treasured blue willow plate, will be their permanent home."
By the Great Horn Spoon
By the Great Horn Spoon
ISBN-13: 9780316286121
Set in the Gold Rush days, By the Great Horn Spoon is a Newbery Award Winner.
Cruise of the Arctic Star
Cruise of the Arctic Star
ISBN-13: 9781893103252
The Cruise of the Arctic Star takes place along the coast of California when the author and his wife take a voyage.
Along the way, O'Dell tells stories from California's past.
It is used in BF Books History of California Study Guide.
Jessie Benton Fremont
Jessie Benton Fremont- California Pioneer
ISBN-13: 9781893103337
Jessie Benton Fremont – California Pioneer is the story of the wife of John Fremont, the explorer.
She was an abolitionist and helped California gain admission to the Union as a free state.
Jessie Benton Fremont is required in the California state history guide by Beautiful Feet Books.
Patty Reed's Doll
Patty Reed's Doll
ISBN-13: 9780961735722
A wooden doll recalls the hope with which a group of pioneers begins their journey and the ordeals they face as they travel from Springfield, Illinois, to California in Patty Reed's Doll.
Zia
Zia
ISBN-13: 9780547406336
In this sequel to the Newbery Award-winning Island of the Blue Dolphins, Zia tells the story of what happened to Karana.
50 States Homeschool Curriculum—Study All Fifty United States in One Course
These courses are general studies of all 50 states of the United States in one unit.