Find Complete Literature Courses and Books at Lamp Post Homeschool
Read good books. Read good books. Read good books. [Read more…]
Complete Literature Courses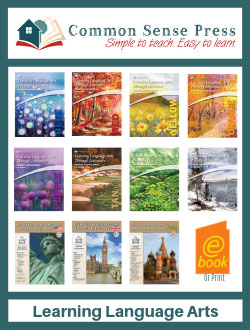 LEARNING LANGUAGE ARTS
Common Sense Press
1st to 12th Grades
Read More Great Books
One of the best ways to learn about writing is to read great well-written literature.
 It's a lifestyle!
We have several suggestions for making your homeschool literature courses and books.
Whether it's for a unit study or to accompany a curriculum, you are sure to find an excellent book!
Choosing Books Resources to help you choose good books for your children.
Great Books