Do you need a complete homeschool kit with structure, lesson plans, teacher guides, and student books?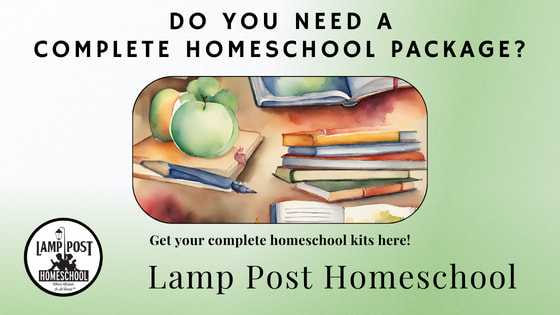 If you want to make it easier to start teaching your children at home, we recommend choosing a complete program. For new homeschoolers and for families who need more structure, complete homeschool curriculum is a great choice.
Reasons to Use Complete Homeschool Curriculum
I want the teacher's guides, student books, and other necessary books like student activities books.
I want more structure and lesson plans for my homeschool teaching.
I want peace of mind that it is academically accepted and covers required skills.
I want professionally written homeschool curriculum with a proven track record.
I want to focus on teaching—not researching and creating my own program.
I want the assurance of complete curriculum where everything I need is there—the lesson plans, the answers, and student materials are provided.
If this sounds like what you want, then choosing a complete homeschool program is the best choice for your family.
After you have more experience with teaching at home, you will know more about your likes and dislikes and what works well for you and your children.
Grade Level Complete Homeschool Curriculum
Grade Level Subjects
Some publishers offer complete subjects, though they may not offer everything for each grade level.
Master Books Preschool to Grade 12, a creation-based science, history, language arts, and math curriculum. [Print Kits] CHRISTIAN-BASED
Paradigm Accelerated Curriculum Various core subjects for grades 7 to 12—helps get your child to grade-level and improves reading for answers skill. [Print or Downloads] SECULAR
Multi-Level Curriculum Subjects
Make it easier on yourself when you teach your children at home with multi-level courses. It saves teacher time and adds to family bonding. Typically social studies and science are good subjects for teaching several students in different grades.
Helpful Articles for Homeschooling