Plan Your Homeschool Vacation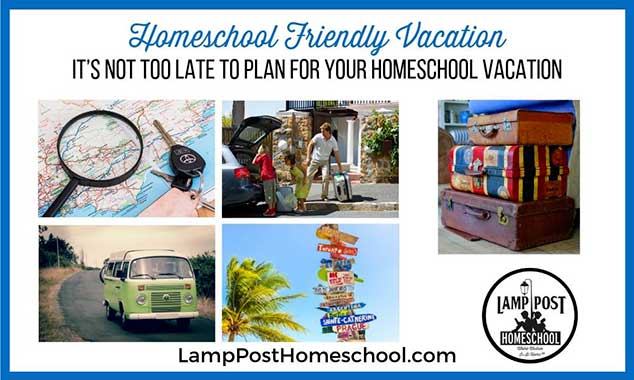 One advantage of homeschooling is that we have more freedom to schedule vacations at unusual times.
We like to travel when it's not as crowded on the roads and at the sights.
Freedom to Schedule Vacations at Unusual Times When You Homeschool
Any month is a great month for homeschool traveling. Most parks and museums are open. Best of all, you can plan for lower rates at hotels during less popular travel times if you can plan your trip for off-seasons.
Counts for School
Another great advantage of #HomeschoolRoadTrips is that you can count your fun educational experiences for school. This isn't a new concept for homeschoolers only. Some school districts don't count missed days if the trip is an educational experience.
Visit science and history museums, national and state parks, aquariums and zoos, state capitals, factories that offer tours, and more for great learning opportunities. Don't forget to document it if your state requires it. I've used photographs, ticket stubs, brochures, and anything that fits in a portfolio to document our trips.
Keeping the Children Entertained on a Road Trip
Things always change from one generation to the next. My grandchildren have DVD players in the car! It sure makes long drives more interesting. Why not check out your local library for movies or travel documentaries set in your destination(s).
Watch the Scenery and Listen to CDs
I still prefer audio CDs, so I can watch the scenery on our drive. Classical music is always a great choice—call it music appreciation! We like Color the Classics Sets that include the story about the composer, music by the composer, and a coloring book with pictures to color as you listen.
We like to take CDs with stories. One option is to choose a good book on CD.
I hope you have a nice vacation!
Blessings,
Harriet
Homeschool Vacation Friendly Products at Lamp Post Homeschool