Have you thought about making an Emergency Plan for your family?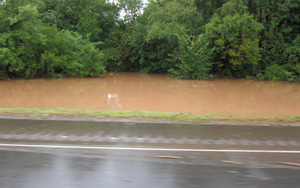 Do you have Emergency Kits for your home and car?
Basic Disaster Supplies Kit There are several different webpages at the FEMA site with great information on making a basic kit, about storing water and food, and maintaining your kit.
Include your children when making your emergency plan. Older children can do research and make plans. Teens can take first aid courses–also a good idea for potential babysitters. Younger children can "practice" the plan.
Two handy items to add to have in your house are the Emergency Preparedness Flipper and the First Aid Flipper.
Don't forget to add prayer to the list!
When all else fails, prayer is the most important thing you can do in an emergency.
Blessings,
Harriet
Emergency Flippers