How to Add Music to Your Homeschool Program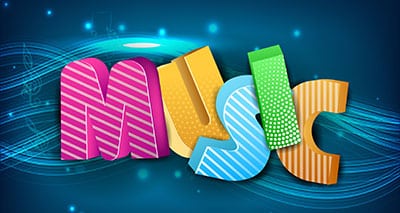 For the Not Necessarily Musically Inclined Parents
You don't have to have perfect pitch or the ability to play a musical instrument to add music to your homeschool program. Sure, it helps to have some musical talent, but it isn't a necessity. A bonus is that you can learn about music along with your children.
Top Tips For Adding Music to Your Homeschooling Lineup
Studying music isn't only about learning to play instruments. There are three main topics of music study for homeschooling parents to consider:
Music History and Appreciation
The easiest topics for the non-musical parent to teach are music history and appreciation. Learning about a composer's life, the history of the time, and listening to musical compositions brings history and music to life. It is very easy to multi-level teach it to all your children at the same time.
You can focus on an era or study the works of a variety of composers who have a variety of styles. Add depth to your child's history course by exploring the music and musicians of the era.
Learn to Play a Musical Instrument or Sing
My mother, who was an excellent pianist and organist, always said if a child learns to play piano, then the child can learn any other instrument easily. It is great advice for the child who is gifted with musical talent. Each of our children took piano lessons—some for a year or two, some through high school into college. I'm happy that they know the basics. They can do more in music if they have the desire.
Joining a choir is a great way to learn to sing decently. It can count for homeschool music. Here are a few options:
If your church puts on a musical Christmas play, then it counts for homeschool music if your children participate.
Join a city youth choirs.
Homeschool support groups with enough families often start a homeschool choir group.
Private instrument or voice lessons are always an option. Ask friends or check your local music store to recommend qulaified instructors. It's also an opportunity to trade talents with a musical friend who teaches. Perhaps you can teach her children in math, and she can teach music lessons to yours.
Music Theory Basics
Learning music theory is a must if your homeschool student is interested in pursuing a music major or wants to play with your church worship team. Some music theory is included in private music lessons, but it's always good to have a separate music theory course. Everything your student can learn before college will make those classes easier and gives him an advantage.
Sing a New Song
Go ahead and add some music to your homeschool!
Blessings,
Harriet Yoder