What Courses Are Available for Electives in Mathematics?
If you want to teach a math course that is off the standard academic math track, you have other choices. Accounting, Business Math, Bookkeeping, and Consumer Math are examples of high school math electives.
High School Math Electives Courses
Why Consider Taking High School Math Electives?
There are several reasons to use non-traditional math electives. Perhaps your student isn't college-bound and wants to take less academic math courses such as consumer math or bookkeeping. Your student may have finished the math courses for the college track, but still needs high school credits for math. You may have a budding entrepreneur who wants to study everything about math for a small business.
Switched-On Essentials of Math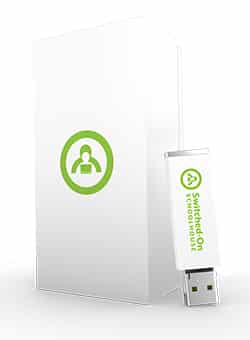 Switched-On Schoolhouse Essentials of Math
Item #uSOSEM
Essentials of Math is a refresher course with seven units. It offers additional practice for remedial work or advanced learners. Topics include:
Number Sense
Statistics
Data
Analysis and Probability
Algebra and Functions
Measurement and Geometry
Mathematical Reasoning
Algebra 1
Final Test.
Grades 8 to 12
Switched-On Consumer Math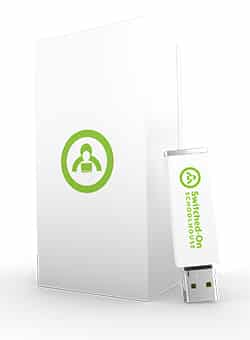 Switched-On Schoolhouse Consumer Math
Item #uSOSCM
Consumer Math teaches important money management skills. Units include:
Basic Math Review
Personal Finance
Statistics
Taxes and Insurance
Banking Services and Investments
Banking and Credit Costs
Purchase and Sale of Goods
Leisure, Travel, and Retirement
Job-related Services
Consumer Math Review.
Prerequisites include Algebra 1 and Geometry.
LIFEPAC Accounting
LIFEPAC Elective Accounting Set
Item #ES9315
The LIFEPAC Accounting Set includes an overview of debits and credits, taxes, journalizing and posting transactions, financial statements, payroll accounting, and a business simulation activity. The focus is on money management and accounting procedures with a business emphasis.
This LIFEPAC Elective boxed set includes 10 LIFEPAC's plus Teacher's Guide.
For grades 7 to 12, this course is a year-long course for one credit in Jr. or Sr. High.
Student LIFEPACs Accounting
Accounting Student LIFEPACs Only
Item #ES9300
In the Accounting Student LIFEPACs, there are ten individual booklets for one extra student.
Grades 7-12
LIFEPAC Consumer Math
LIFEPAC Elective Consumer Math Set
Item #ES2315
Mathematical applications for daily use. Family finances, occupations, business, and transportation.
One of our local teacher/homeschool evaluators used LIFEPAC Consumer Math with her daughter. She gave it a thumbs up for the effectiveness of the program, the layout of the student workbooks, and the worked out solutions in the Consumer Math Solution Key.
Topics in LIFEPAC Consumer Math include:
Creative Arithmetic
Fractions, Decimals, and Percents,
Family Finances 1 and 2
Construction and Building Trades
Service Occupations
Transportation
Business Services
Occupational Diagrams
For grades 7-12, it is a one year course with 10 LIFEPACs and a Solution Key. LIFEPAC Consumer Math is designed for use after Algebra 1 and Geometry are completed.
Note: The LIFEPAC Consumer Math Solution Key has answers to the problems (worked out solutions where applicable.) It is not the typical Teacher's Guide found in the other LIFEPACs. There is not a separate teacher guide with lesson plans for Consumer Math.
Student LIFEPACs Consumer Math
Consumer Math Student LIFEPACs Only
Item #ES2300
In the Consumer Math Student LIFEPACs, there are ten individual booklets for one extra student.
Grade7-12
BJU Press Consumer Math
BJU Press Consumer Math Homeschool Kit 2nd Edition
Item #bju221762
BJU Press high school Consumer Math "prepares students to make wise financial decisions through instruction about budgeting, banking, interest, savings accounts, loans, and credit cards. Also included are lessons on costs of transportation, food, clothing, housing, utilities, insurance, and vacations. Being a good steward of the Lord's money is the primary emphasis."
The Bob Jones Consumer Math Subject Kit includes one of each of the following:
Teacher's Edition for Consumer Math (#189316 ISBN-13: 9781579248932) comes in two spiral bound volumes with teacher notes and problem solutions.
Student Text for Consumer Math (#296806 ISBN-13: 9781606828113) Lessons present concepts with examples and step-by-step explanations. Each chapter has cumulative review problems and a chapter review.
Consumer Math Tests (#189290 ISBN-13: 9781579248949) Includes quizzes, quarter exams and a test for each chapter.
Consumer Math Tests Answer Key (#189282 ISBN-13: 9781579248956) Has overprinted answers over the tests for easy grading.
High School Math Elective for Grades 11-12, One Year course
List $162.18
Price $121.60
Take an additional 10% off our sale price on all BJU Press Homeschool Kits with Coupon Code BJUPKIT10.