Everyone's Homeschooling Now!
One thing I never thought to see is parents in the United States being asked to teach their children at home! How about you?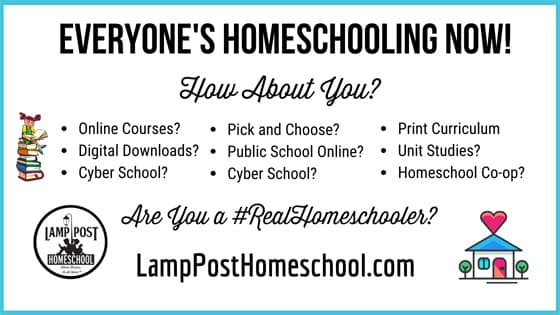 Think About It
Parents who said they never would or never could are homeschooling.
Siblings are together all day, and it's not even summer.
Parents are holding their children accountable to finish their online school assignments and teaching them when they don't get it.
Maybe the siblings are fighting a bit more than usual (pretty normal given the circumstances), but they are also bonding.
Children are learning at home.
Some homeschool snobs are saying public homeschool is not real homeschool, but I say if you are at home, helping your child(ren) with school assignments and keeping everyone on track, you are homeschooling.
Maybe it is the start of your homeschool journey for real!
Encourage parents to see the benefits of homeschooling! Maybe they thought they could never do this, but here they are homeschooling.
Maybe after a while parents will learn what their children are missing when they are gone all day.
Final Thoughts
I love seeing so many homeschoolers reach out to parents who find themselves in a new situation. That's who we are!
If you hear the call to homeschool after you've "tried" it, then listen! Maybe you've been saying you can't, but now you know you can.
Homeschooling doesn't necessarily call for everything to be done by the parents. It is perfectly ok to have online courses, tutors for subjects you need the help, co-op classes, digital downloads, complete homeschool kits, or pick and choose custom curriculum.
What is real homeschooling?
Parents at home with their children teaching their values and wisdom and managing their education—That is #RealHomeschooling.