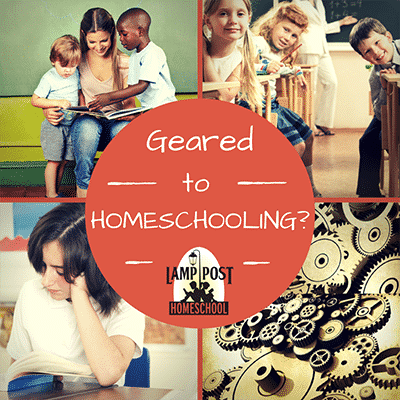 Is Everything at Lamp Post Homeschool Geared to Homeschooling?
That's what a caller asked me today.
And the Answer Is … Yes and No
We serve a variety of customers: homeschoolers, teachers, private and public schools, and parents who want to supplement what their children are learning in a classroom setting or who want to give them a boost over the summer.
Yes, many of the courses and book we offer were written by homeschool parents for their children. Nothing like it was available at the time. It is difficult to teach with books written for the classroom setting. These parents wanted to teach with one-on-one or multilevel curriculum. They wanted to use what was best for each individual child. That's what we want, too.
No, not everything at Lamp Post Homeschool was written specifically for homeschooling. We also carry excellent products from publishers who develop courses for Christian schools, private schools, and/or public schools—Christian and secular (non-religious) curriculum choices.
Everything at Lamp Post Homeschool Is Geared to Helping Your Student Learn
Whether you're a parent, a homeschool teacher, a private tutor, a homeschool co-op teacher, or a classroom teacher, the curriculum we carry can help you help your homeschool or school student to learn what is needed now.
I'm reminded of the time our local homeschool group made a presentation to a local school board. One of our families wanted permission to enroll a child in one class at the high school. During the presentation, our speaker made the point that we are all taxpayers and that like the members of the school board, we all want what is best for the children of the school district. The school board voted to allow homeschool children to take classes on a space available basis and to participate in extra-curricular activities provided we met the same requirements as the public school students.
I hope that story brings home the point I want to make. At Lamp Post Homeschool we want to help you help your child learn.
Blessings,
Harriet
Complete Curriculum at Lamp Post Homeschool